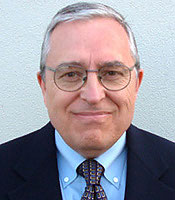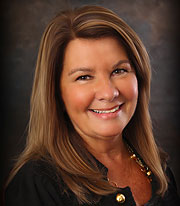 Sheryl Mullin MA MFT, PC
Owner, First Call Home Health and Infocus Counseling Services
Sheryl obtained her Bachelors Degree in Elementary Education from the University of Nebraska and her Masters Degree in Marriage and Family Therapy from George Fox University.
She has experience in start up business including, First Call Home Health, InFocus Counseling and Little House Bakery. She has obtained state and national licensure for these businesses and been involved in most aspects of negotiating contracts with providers and developing programs. She currently owns and manages InFocus Counseling, http://www.infocus-counseling.com.
She currently serves as President of the Cambridge Pool Association.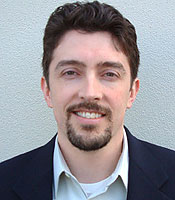 Jacob Mullin
Administrator
His experience includes working for Metro One as a telecom engineer, Network Operations Center Managers and finished his career there as Project Manager of a Nationwide Directory Assistance Network. Responsibilities included managing a staff of 15 employees, a 40 million dollar network, 35 call centers that supported 3500 people, implementation of the infone network built to handle 25 million calls per month. He was Director of Operation for First Call Home Health for three years.
Jacob graduated from Western Oregon University with a degree in business administration. He interned at Salem Chamber of Commerce. Volunteer work includes developing and implementing the Sunday school program for Calvary Chapel in Beaverton and teaching Sunday school.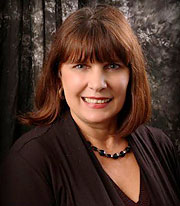 Cynthia Witham
Director of Community Relations
Her experience includes being the Community Relations/Marketing Director for Country Meadows Village, Keizer Retirement Village and Mt. Angel Tower. She started her retirement industry career with Holiday Retirement Corporation in their corporate office. Responsibilities included educating the Salem and surrounding area of the services each facility provided, working with families and individuals to coordinate move-in dates, census/occupancy quotas, public relations, advertising, maintaining marketing budgets, scheduling and implementing public events and customer satisfaction.
In the past she has been involved in Salem, Keizer and Woodburn Chambers of Commerce. She has also been Director of Women's Ministry at His Way Fellowship and on the Keizer Chamber of Commerce Board. Cynthia currently is involved with the Salem Chamber and the Salem Downtown Rotary. She serves on Rotary's World Community Service Committee. Jodi Eich
Director of Operations
Jodi has worked in the healthcare industry for the past 17 years, a majority of those years in a leadership role. While studying at Oregon State University, Jodi worked as a caregiver in assisted living facilities and as a CNA in a skilled nursing facility. She then spent 5 years as an administrator of Assisted Living and Residential Care facilities, before making her move to the Home Health world. She spent three years at a competitor Home Health agency, before being hired by First Call in 2011. As the Director of Operations at First Call Home Health, Jodi is responsible for the day-to-day operations of the agency, and maintaining financial and clinical success by supporting all staff in their individual roles. Jodi feels very fortunate to be part of this amazing First Call team!
Jodi, along with her husband and two active children (ages 2 & 9) live in Silverton, and love traveling and spending time outdoors – camping, boating, fishing. Jody Classen

RN Director of Professional Services
Jody brings over 20 years of healthcare experience to First Call.  She has been a home health nurse since 1998, 12 of those years as a LPN. Shortly after becoming a RN she joined First call, working as a case manager, then care manager & now a clinical manager. She is passionate about leading a team that helps people stay in their homes. At First Call, Jody oversees the clinical operations, clinical staff (nurses, occupational therapists, physical therapists, speech therapists, and aides) report directly to Jody.
Jody has lived here in the beautiful Pacific Northwest all of her life. She love exploring the great outdoors, running & hiking whenever possible. Her husband, Daren, works at the local hospital. They are raising 3 active kids here in the Willamette Valley where they grew up.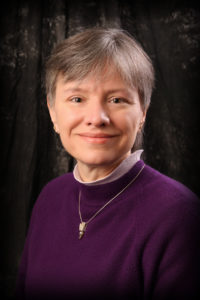 Joanne Olson

Care Management/Quality Improvement Director
Joanne has been a Registered Nurse working for more than 30 years in the Willamette Valley. Since graduating from Chemeketa Community College, she has worked in Long Term and Skilled Nursing Facility management positions, acute care at Albany General Hospital, Memory Care, Samaritan HomeCare Network, Evergreen Hospice, and at First Call Home Health for 11 years. Joanne's expertise's include care management, quality improvement, and regulatory compliance. Through these skills she supports the outstanding care our patients receive and appreciates being a part of a great team of coworkers.
Joanne and her husband (a Salem native) live in South Salem and value all the bounty the Pacific Northwest has to offer.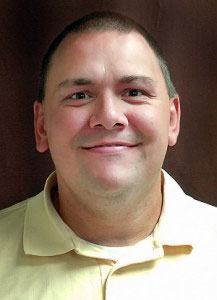 James Welch

In Home Care Administrator
James started working in the healthcare industry over 17 years ago, while studying at Oregon State University. He worked as a caregiver at a MRDD care facility for 5 years before making his move to the In Home Care world, where he was the staffing coordinator manager for a large in home care company. James has been able to take his experience and grow First Call In Home Care from inception, in 2011, to an integral part of the First Call family today.
First Call In Home Care's goal is to compliment the Home Health care already established and focus on maintaining clients independence in their living situations for as long as possible. As the administrator at First Call in Home Care, James is responsible for the day-to-day operations of the agency, and maintaining financial and client satisfaction by supporting all staff in their individual roles.
James, along with his wife (Becky) and three children (Brett, Peyton and Fletcher) live in Aumsville, and love spending time with each other and their goats. James has volunteered before with Boys and Girls Club of America and thoroughly enjoys Motocross.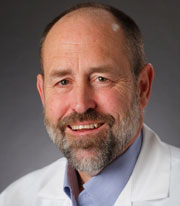 Dr. David Edmonds
Medical Director
He is currently in private practice as a Family Practice doctor at The Doctors Clinic in Salem. He has lived in Salem since 1960 and started his Family Practice in 1987. He is also active at Salem Memorial Hospital since 1987.
Dr. Edmonds did his undergraduate work at Oregon State University. In 1984 he complete his M.D. degree at Oregon Health and Sciences University (OHSU).
In 1987 he completed his Family Practice residency at Phoenix Baptist Hospital, Phoenix, AZ. 1987 – Board Certified American Academy of Family Physicians: Recertified 1994, 2001. Dr. Edmonds volunteer work includes: Adult Committee member (local board) for Salem Young Life and on the Salem Memorial Hospital Medical Staff Executive Committee.